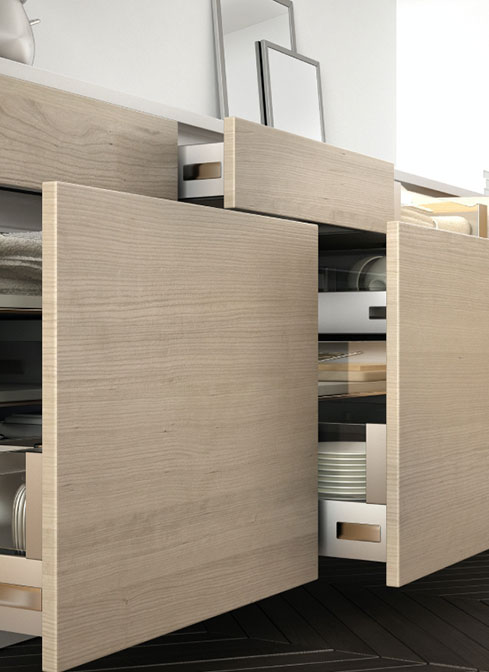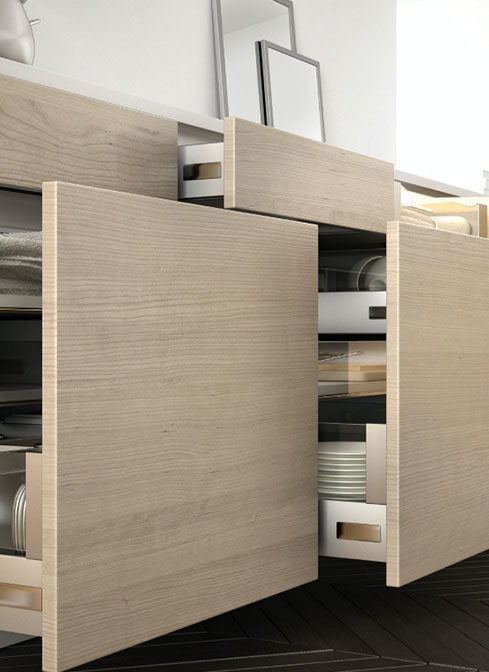 The kitchen cabinet is one of the essential elements of your kitchen design. Here at Davco Kitchens we strive to eschew the one-size- fits-all approach to kitchen cabinets, one that merely fits the pre-existing fixtures into your space, without a consideration for their appropriateness, whether they are maximising the use of that space, and whether they suit how you use your kitchen.
There are many kitchen cabinet makers out there who won't customise a job, but here at Davco Kitchens we specialise in creating a cabinet just for you. It's our mission to make your kitchen feel like your own. That's why we'll consult with you at every stage of the process, from concept to creation, to make sure you have the cabinet you want.
We are adept at working within a range of budgets to deliver the kitchen cabinet you desire. We also design kitchen cabinets in all styles – our cabinetmakers have chameleon talents – whether you're envisioning something strikingly contemporary or warmly rustic. Our cabinetmakers are the most diverse in the business, so, whatever style you're thinking of, you know they have the expertise to produce your next kitchen cabinet
Our cabinetmakers can also work out blends and 'transitional' styles, combinations of the old and new, for those with eclectic tastes. Really, whatever you're thinking of, Davco's kitchen cabinet makers will relish the challenge of realising your vision.
Every piece however is individual, and must attain the highest standard of craftsmanship, to earn the "Davco" seal of quality.
Quality custom cabinets is a diverse range of styles