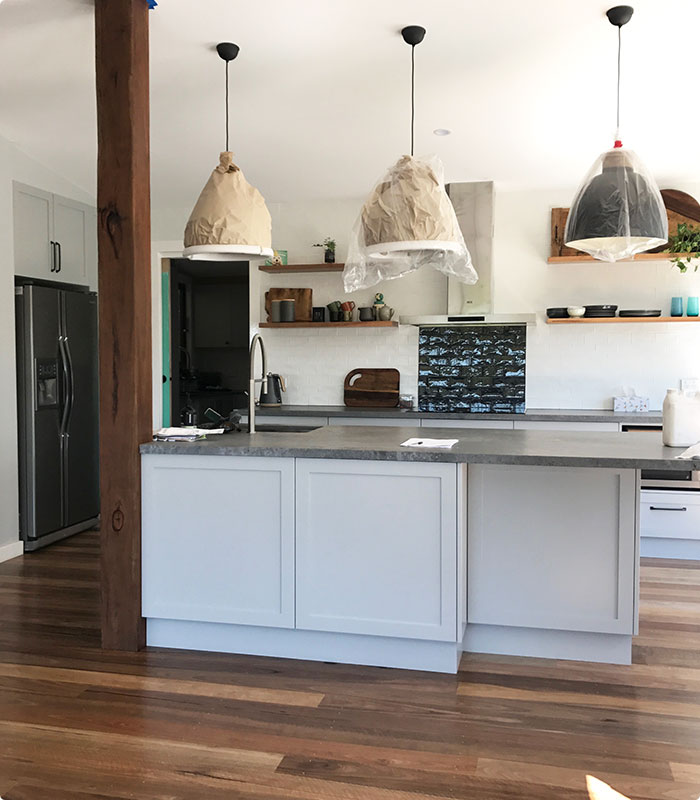 Davco Kitchens craft only quality kitchen parts, tailored to meet your custom design, from concept to completion. Each customised piece is unique, made with a care in the craft that reflects traditional kitchen carpentry values. In our years of experience in the industry, we've made sure that the standard of each Davco piece reflects the 'Davco' signature of quality.
There's no reason to put up with pre-fabricated kitchens. Likewise, older kitchens may not make the best use of your space, so a customised design may be just what your kitchen needs. Unlock the potential of your cooking with a Davco kitchen design.
Today's kitchens serve a vastly different purpose to those of the past. Once upon a time, kitchens were more purely functional, a room in which a meal was prepared. Dining happened in another room altogether, often separated by a door, and socialising and cooking were mutually exclusive. Nowadays, the kitchen might as likely be a place for preparing food and cleaning dishes, as it might be a place for the kids to sit and do their homework. The popularity of 'open-plan' living has also meant that kitchens have become more versatile rooms.
Here at Davco Kitchens, our design principles reflect this. Our craft-persons take the time to ensure that there lovingly crafted joinery reflects the demands placed on the modern kitchen. However, Davco Kitchens also preserve those aspects of old fashions that we consider timeless: only the best quality materials; kitchen cabinets made to the highest standard; finished products that will last, and be enjoyed, for generations.
All products are crafted according to your design specifications
All work comes with our 100% quality guarantee.