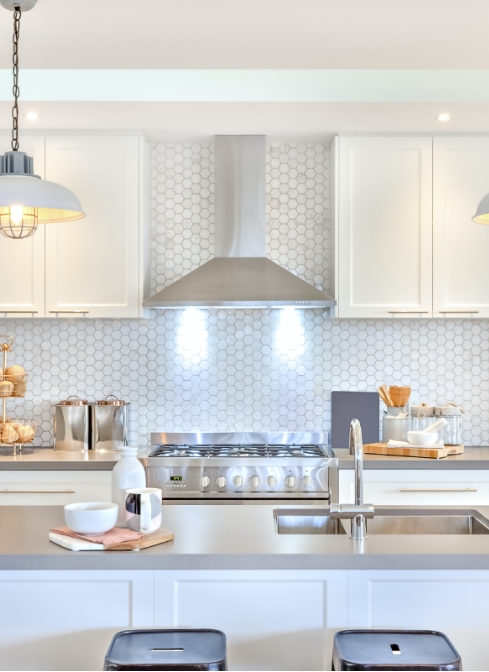 Dreaming of your own personalised kitchen design? Let's face it, there are many of us who put up with kitchens that, while serviceable or functional, just aren't quite right. Older designs might not suit the demands that you have of your kitchen, especially if you're a bit of a master chef. Why bump into useless cupboards and chairs when you could have a floating breakfast bench? Why bend over or have to stand on a step ladder or chair to fetch an essential cooking appliance when your kitchen could be customised for your height. Whatever your habits in the kitchen, Davco Kitchens can create a design to suit your kitchen personality!
We customise all our kitchen designs to suit you instead of making you choose from generic templates. We've designed the full variety of styles and expressions of kitchens over our twelve years' experience in the industry, from austere modernism to the more luxurious French Provincial. We have experience in all types of materials and designs. Call on us if you have more quirky specifications, such as an installation of a wok or grill. We can help!
Our experience in the industry has prepared us for all styles and types of kitchens. We can also guide you through the process if you're not sure of exactly what you want. You can start by perusing our gallery for our completed kitchens and cherry pick which bits and pieces of the kitchen you like. Then we can start designing the kitchen of your dreams based on these choices and the dimensions of your space.
Of course, kitchens are not just about the aesthetics. A handsome kitchen should be supported by superb functionality. This is why we will take the time to ask you how you intend to use your kitchen, and what sort of design would suit you best. We make sure that your lifestyle is facilitated for in your kitchen design.
Designs that are both customised and timeless